JOURNAL
TV Style File: Villanelle of Killing Eve
by HULA on Jun 19, 2020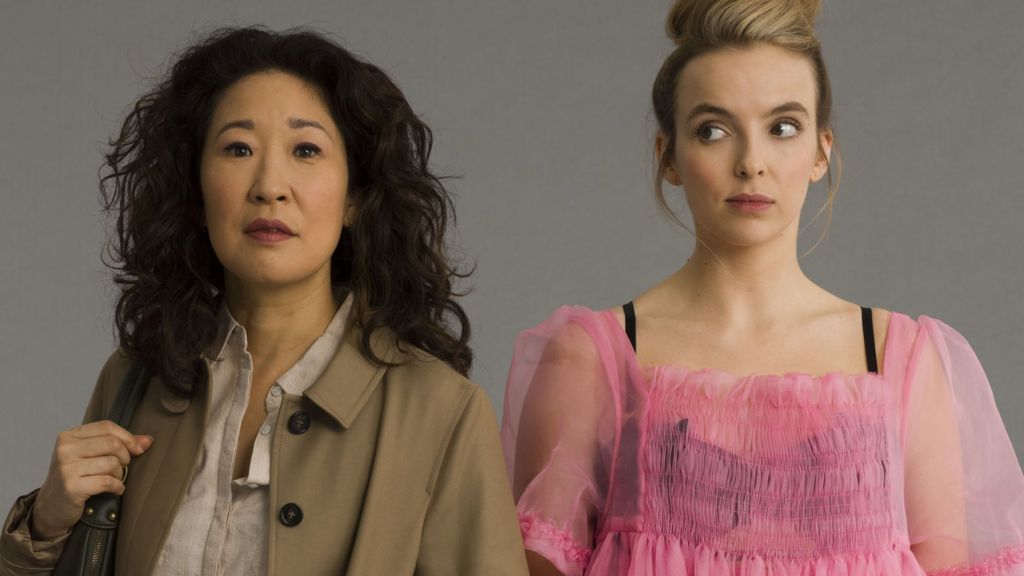 Female-led, cat-and-mouse spy drama, Killing Eve may have wrapped up its season 3 finale, but we're not over it yet. Besides the gripping plotline, we are of course obsessed with Villanelle's outfits . When Villanelle is under cover, she takes the dress-up part EXTREMELY seriously! 
Scroll down to see how to get Villanelle's style. 
THE TRUSTAFARIAN
This wealthy and eccentric trustafarian look of Villianelle comprises of best quality flouncy or pussy-bow silk shirt, paired with pants that have a pop of colour or print - the louder the better. Now all you have to do is get the accent right...
THE ENGLISH GENT
Rather than a dainty English country rose, Villanelle dresses like an English gentleman (who studied at Eaton and plays cricket!). Everything she does is with an unexpected twist!
EVERY DAY IS AN OCCASION
Villanelle doesn't need to wait for the occasion, she is the occasion! This Classic shot from season one says it all - who else would turn up to a casual meeting in something so pink, puffy and out of the question?!
RIXO | M HKD 2,000
Lanvin | IT 36 HKD 6,000
Needle and Thread | US 6 HKD 1,250

Nanette Lepore | US 2

HKD 1,000
Monique Lhuillier | US 6 HKD 5,552
MSGM | IT 40 HKD 950
RIXO | L HKD 2,200
Oscar de la Renta | US 2  HKD 6,800
Red Valentino | FR 40 HKD 910
DRESSED TO KILL
No one does shoulder pads like Villanelle - and the bigger the better! Top it up with some luxe jewels and voila! If you want to command attention when you enter the office (prior to your kill) then this is the look... Yikes!
Thierry Mugler | IT 36  HKD 2,970
Hugo Boss | FR 38 HKD 2,026
Thierry Mugler | IT 36 HKD 2,700
Tory Burch | US 8 HKD 1,000

Chanel | EU 38.5

HKD 3,500
MSGM | EU 40 HKD 850
Gucci HKD 900
Lanvin HKD 1,000
Chanel HKD 3,759
DON'T BE FOOLED BY FLOWERS
Looking very far from serial killer, Villanelle's style is charming, soft, feminine and floral - maybe even motherly! She would most likely pick some juicy apples from the market and then do something very, very bad...
Saloni | Small HKD 2,000
For Love & Lemons | Small HKD 800
Saloni | UK 4 HKD 1,200
Chloé | S HKD 6,000
Louis Vuitton  HKD 5,200
Chopard | S HKD 3,000
Saint Laurent | EU 38.5 HKD 1,750
Robert Clergerie | US 7 HKD 1,100
  Guiseppe

Zanotti

| EU 37 HKD 2,125
READY FOR ACTION
Even if Villanelle was WFH,  her casual selects would always be on the designer-side. Of course it would be eclectic with a splash of vintage. You gotta be ready for anything, cause you never know when the handy-man might knock on the door.