A Fashionista's Guide to Eat and Drink in Milan
by
HULA ,
September 20, 2019
Milan has always been known for exceptional cuisine and inspiring interiors. The city breathes historic appeal as well as modernity in all respects. Take a bite out of the city's delicatessen at any of these fashionista hotspots during Milan Fashion Week.
Prada owns this place, so you know it's going to be good. This pastel pastry shop originally opened in 1824 and continues to foster an eclectic aesthetic and high-quality confections. This Wes Anderson dream is a space that you are definitely going to want to spend all day in. The playful cosmopolitanism abides by European visuals that mimic the high-art desserts.
The melding of fashion brand Etro, Gallerist Rossana Orlandi and chefs Allesandro Negrini and Fabio Pisani brings forth bistRO Aimo e Nadia. The dishes fuse fashion and intimate Italian gastronomy. The space is comfortable, exotic and minimally chic. This is the ideal spot to get lunch or dinner (or both – just change outfits in between).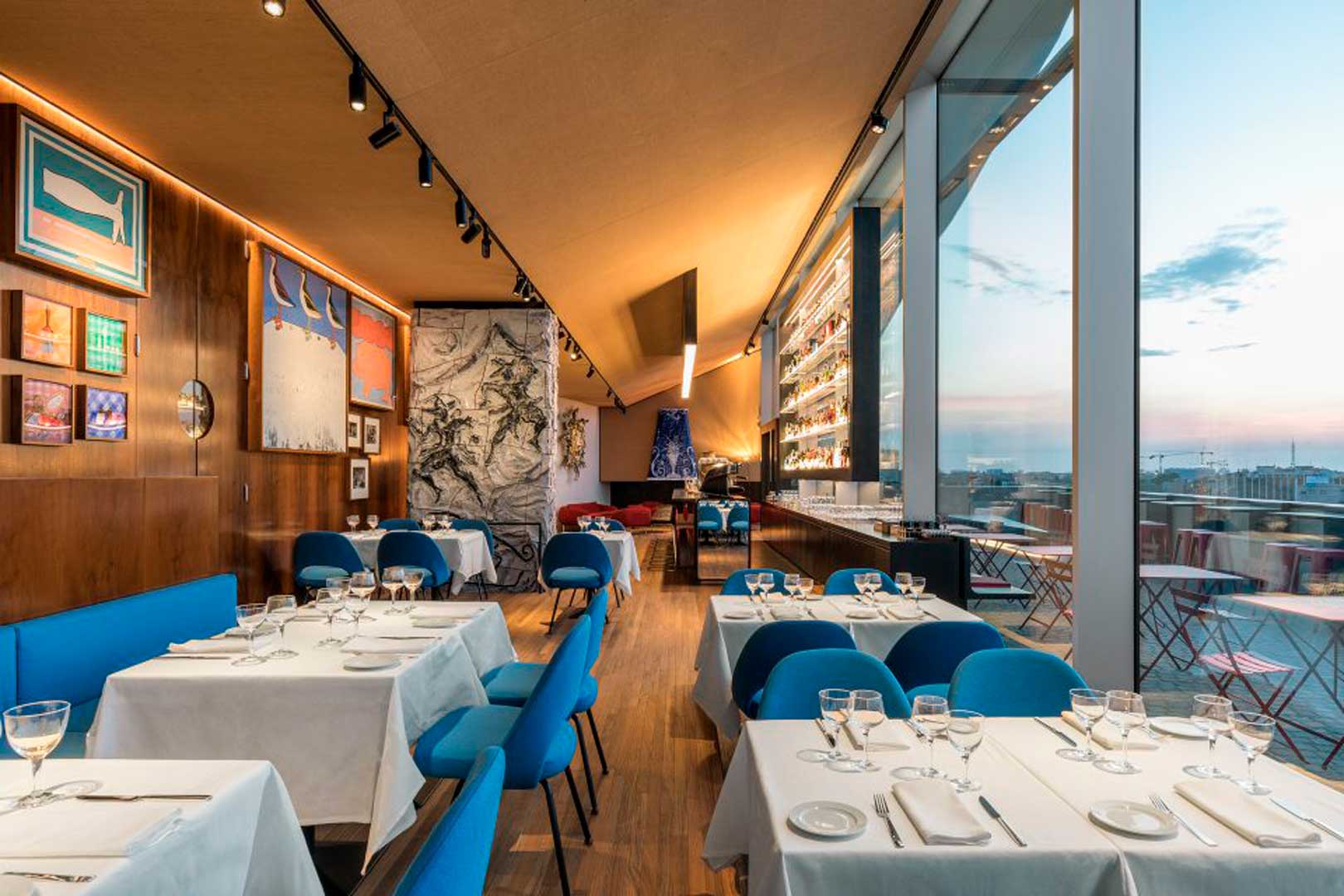 Inside the new Fondazione Prada's Milan venue, Ristorante Torre is a unique space to enjoy traditional Italian cuisine. The interior is described as a collage of pieces spread out over the three offset levels of dining. There is also a bar section, an outdoor terrace and private chef's kitchen. With all of the different levels and spaces, you are going to have a different experience each time you go. The only constant is the delicious food and drink and phenomenal ambiance.
This taste of Sicily is housed within the Pavilion of Contemporary Art and is on the rise amongst locals as a favourite when it comes to breakfast. It is a classical cafe full of flamingos (plastic) and plants (real). The lunch and dinner options are also worth a try. No matter what meal you try, you will be spending your day within what feels like a tiny greenhouse.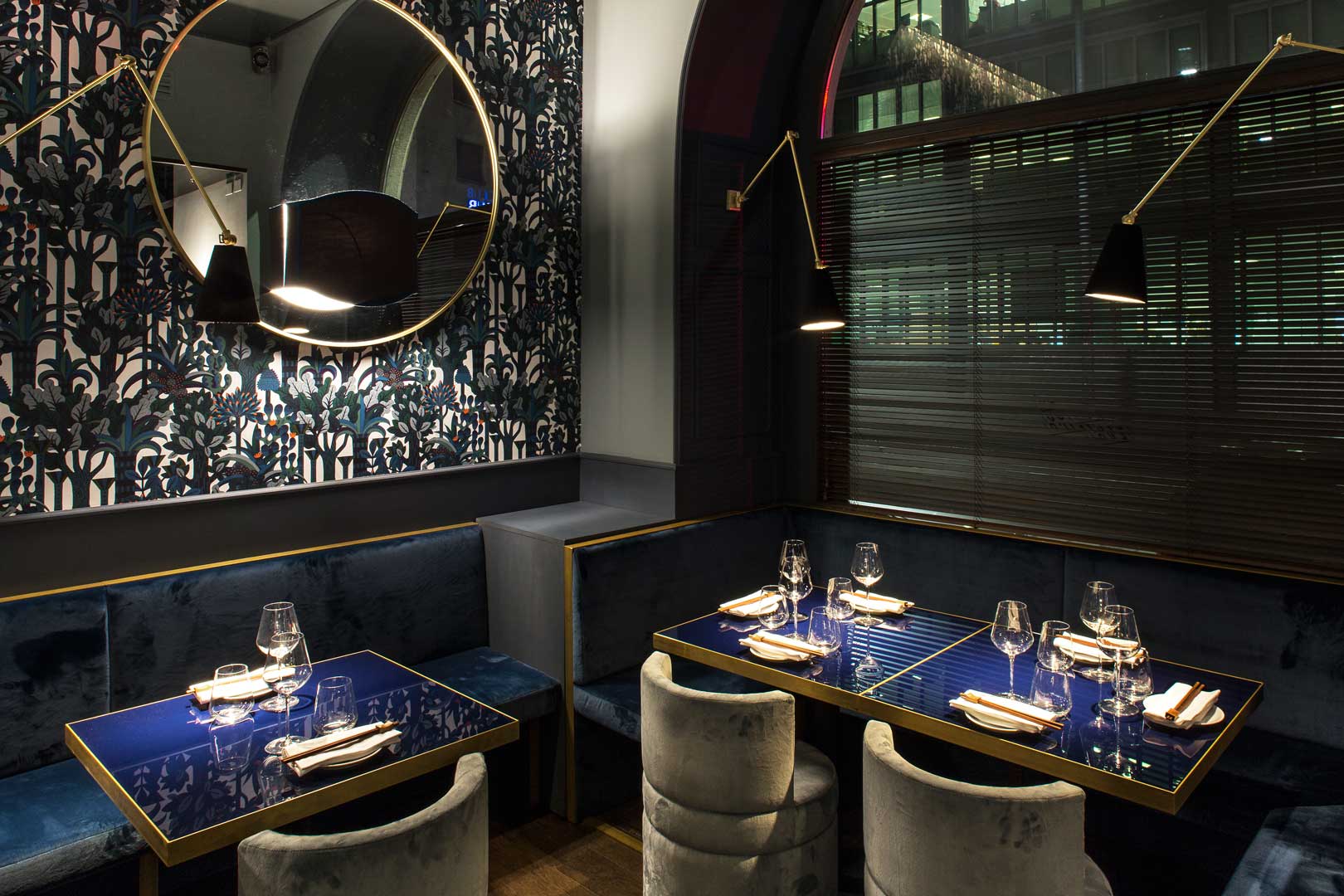 Pacifico is a Peruvian restaurant nestled in a sexy, intimate setting. The velvety interior boasts velvety textures, rich colours and minimal lighting. If that does not make you weak in the knees, the food will. The coriander rich seafood (other dishes are offered as well) is straight out of Peru and is a welcomed change from the pasta saturated Milan.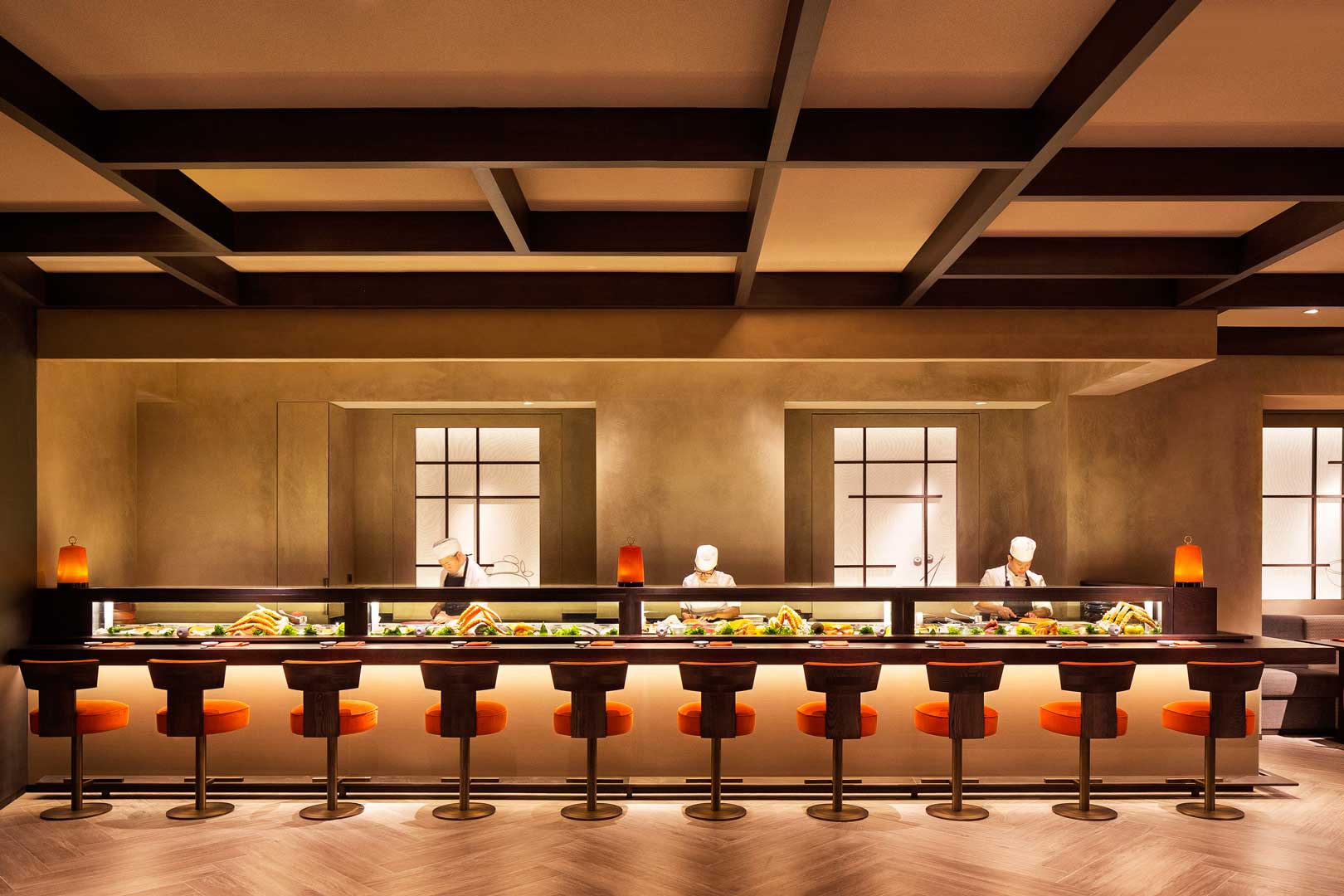 Within this Armani designed space, Japanese, Italian and Peruvian influences blend into the Milan version of Nobu. The luxurious chain has restaurants worldwide, but the Milan one feels truly unique to the chicness of Italian city. Try the world famous jalapeño accented yellow-tail sashimi for a signature flavour you can't get anywhere else. 
Designed by Wes Anderson himself, Bar Luce feels as if it is a 1960s hangout for intellectuals and movie buffs alike. Anderson said he aimed to create a space that people would feel so comfortable in, they would go five times a week (and he definitely achieved that). It also has several Wes Anderson themed pin-ball machines!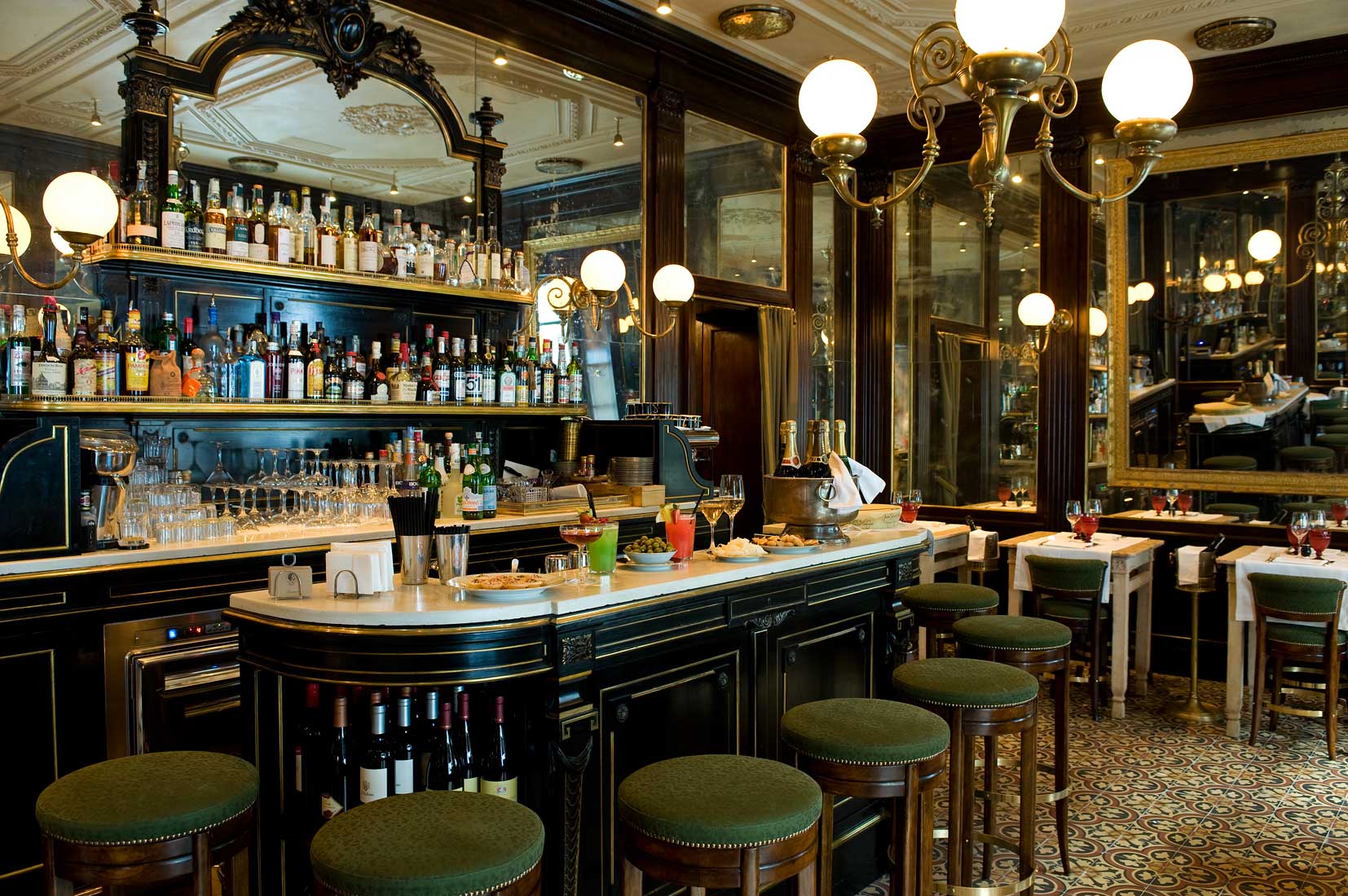 Described to have 'nocturnal charm', Giacomo Bistrot is detailed like a classical Parisian gentlemen's club. There are three connected rooms, each with a flavour of leathery retro classicism. This is the perfect place to spend a late night (service from noon to two in the morning) with friends or an intimate date-night. Food is substantial and brought out quickly. Main dishes are meat based: carnivores rejoice!
Previously a 16th century monastery, Sixième Bistrò (Six Bistro) incorporates modernity into classic Italian dishes. The outside courtyard is brought into the space with a multitude of plants, exposed brick and tons of sunlight. The restaurant transforms in the night-time to a sensual, natural scape for cocktails.
This space is a mecca for design lovers. Once a 1930s sawmill, Carlo e Camilla in Segheria is an industrial paradise for foodies. Started by Michelin star chef Carlo Cracco and art director Tanja Solci, the Italian food pairs well with the paired back interior. The exposed, concrete building suddenly warms up with the over-the-top chandeliers and warm Italian dishes.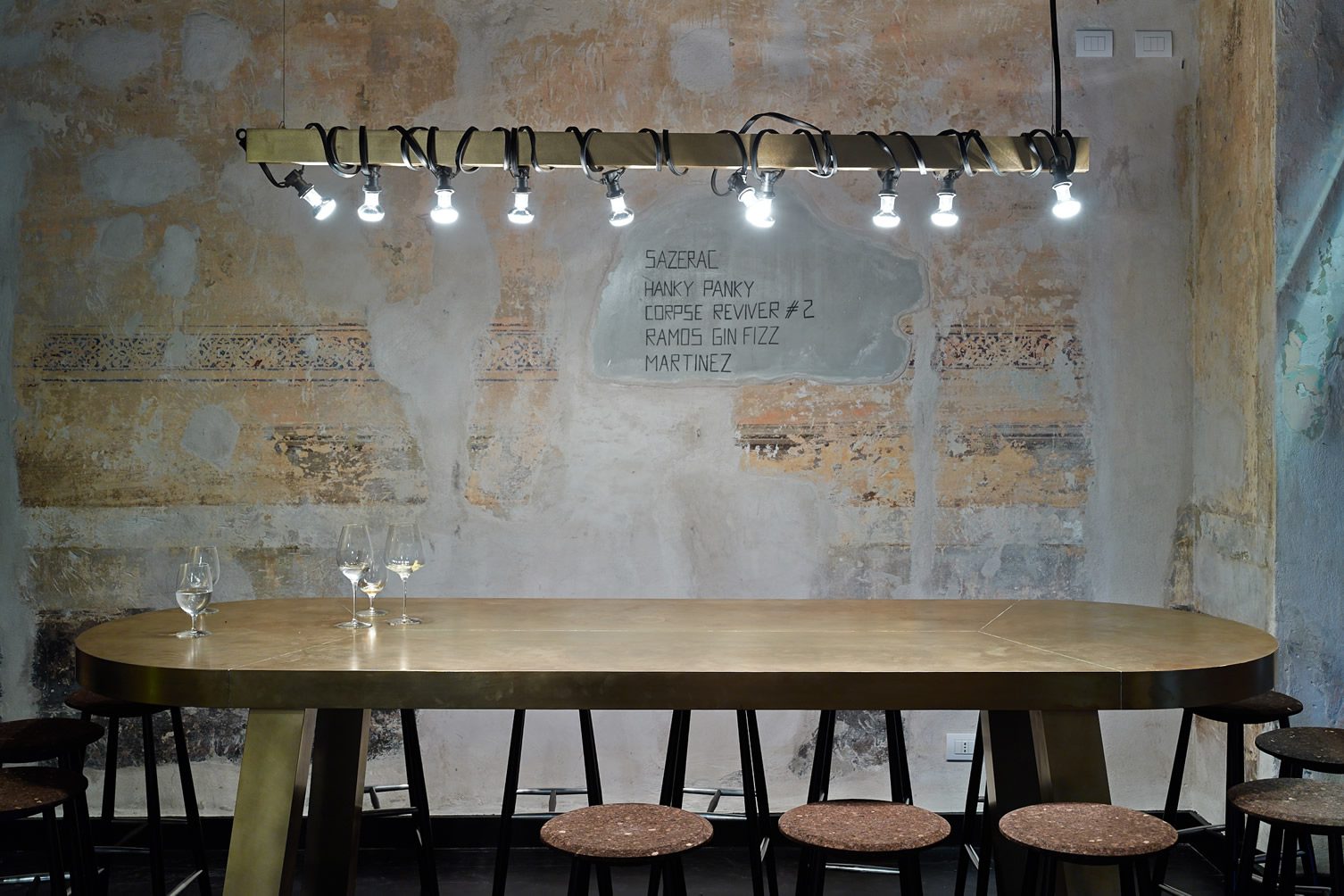 Dry makes the odd combination of pizza and cocktails work in perfect harmony. The raw walls and minimal decor truly let the pizza and drinks be the stars. The pizza is authentically Italian as it is cooked within a wood-fire oven from Naples. The lack of pretentiousness allows for hours of enjoyment.