A FASHIONISTA'S GUIDE TO EAT AND DRINK IN LONDON
by
HULA ,
September 13, 2019
London didn't used to be known as a place for foodies but much has changed in the last decade. It has stepped-up its culinary game, taking influences from it's multicultural inhabitants and colourful districts. It now boasts some of the best restaurants in the world. There are so many to choose from that you might want to view this shortlist for the best fashionista hang-outs during London Fashion Week.
This 26 bedroom hotel and hang-out, is part of the renowned Chateau Marmont in L.A and exudes the same glamour and exclusivity. Set in an old fire station (hence its name) in fashionable Chiltern Street, it serves delicious Michelin Star breakfasts, lunch and dinners and the bar area is the perfect spot to sit and star-spot. They even have a cosy fire place in the outside terrace and all the retro-style pastel jumpsuit uniforms are designed by British designer Emilia Wickstead.
Set in the heart of Piccadilly, The Wolseley is a dining establishment, combining British heritage with European grandeur. The building dates back to 1921, having started out as a car showroom, and in 1927 Barclays Bank made it it's home and designed furniture and fittings with Japanese lacquer as a nod to the popularity of Eastern influences at the time. In 2003 it was sympathetically renovated and became The Wolseley. They serve delicious British and European breakfasts, lunch and dinner with friendly almost butler-like waiters.
If you are lucky to have a membership or have friends in high places, this private members-only club is the crème de la crème of private clubs in London, where you will most likely be rubbing shoulders with fashion editors and celebrities, who might actually bother talking to you in there. Situated at 46 Berkeley Square, just two doors down from where it all began in 1963. The Club continually strives to create an atmosphere that is as unforgettable and celebratory as ever for a diverse, eclectic and cosmopolitan membership.
They say if Wes Anderson opened up a cafe it would resemble this. A totally instagrammable spot and right next to the Celine store. Pasticceria Marchesi has embodied Milanese style since 1824 and is now also in Mount Street in Central London. Indulge in the finest cakes, pastries, chocolates, ice-cream and cocktails breakfast, lunch or if you are fashionably replacing dinner with dessert!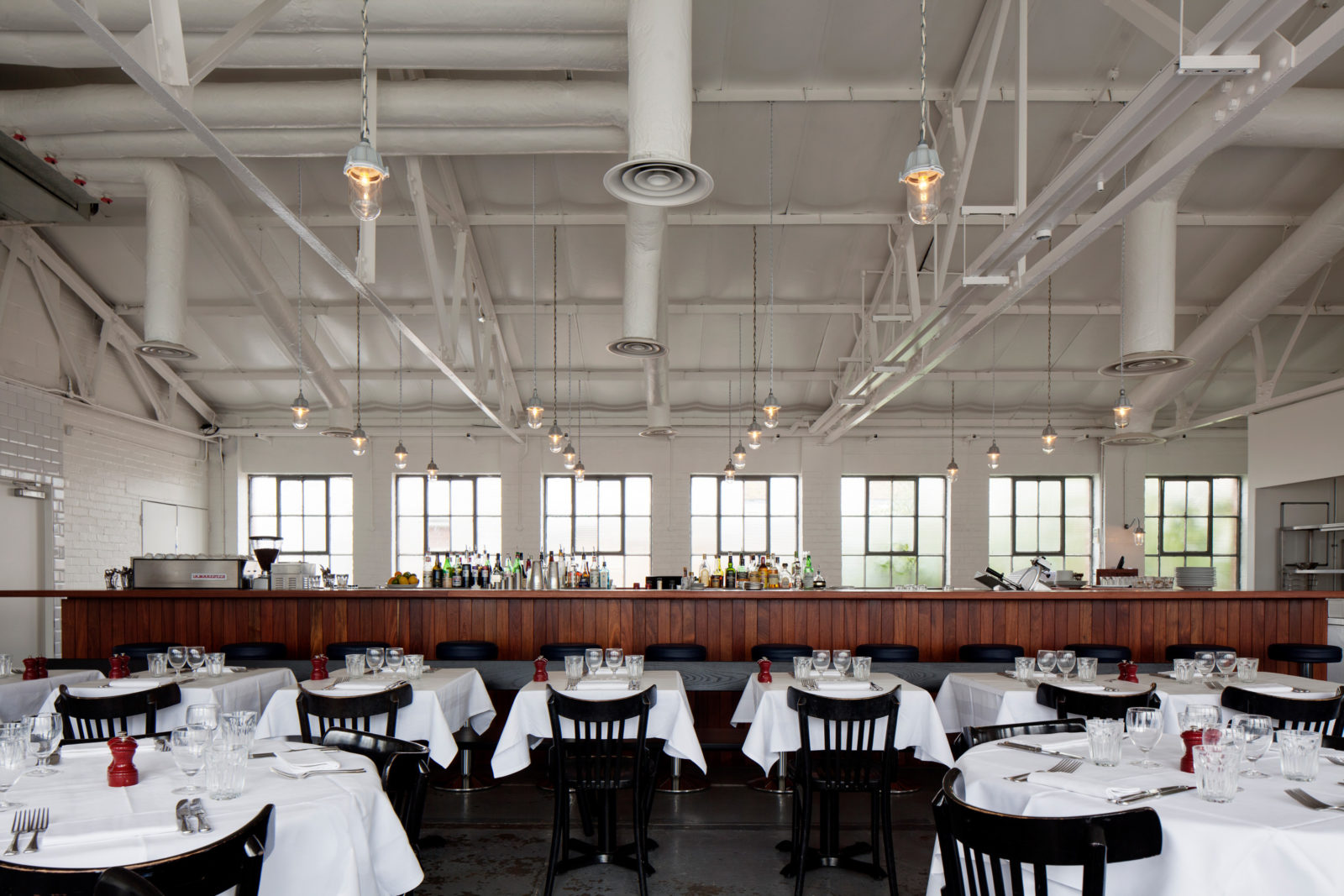 Tucked away amid light industrial units near Bethnal Green's cash and carry, Bistroteque's secretive setting remains one of east London's most endearing diners. The whitewashed first-floor space in a former warehouse features marble-topped tables and a polished concrete floor, making it a sleek industrial space for an artsy crowd to enjoy French-accented bistro fare. Since opening back in 2004, it's been a go-to for hipster weekend brunches, with a live pianist accompanying its generous servings of pancakes.
Soho House 76 Dean Street is a members' club set over four floors of a Grade II-listed Georgian Townhouse, with a Courtyard, Club Bar, House Kitchen, Sitting Room, Top Floor, and a basement cinema and bar. The Screening Room is a fully air-conditioned 43-seat cinema offering a varied programme of advance screenings and new releases. Built in 1732, the Georgian townhouse was ravaged in a fire in 2009 but has quite literally, risen again from the ashes.
Sketch Gallery is probably most famous for their bathroom. How many places can say that? If you have ever seen one of those viral images of someone peeing in a giant egg-like shape complete with a cathedral-level stained glass ceiling, then you know Sketch Gallery. Bathroom aside, Sketch Gallery is also famous for their mouth-watering afternoon tea and velvety smooth pink parlour. It is one of the most divine experiences for the eyes as well as your tastebuds.
When Gloria opened in East London this year the queues started on the first day. The French owners of London's new hottest restaurant, serve Italian cuisine inspired by summer days in Sicily. The food is perfectly Italian, matched with the friendly and fun staff and atmosphere. Gloria is part of the Big Mamma restaurant group where many of their establishments have caused a stir as they have encouraged a queueing culture.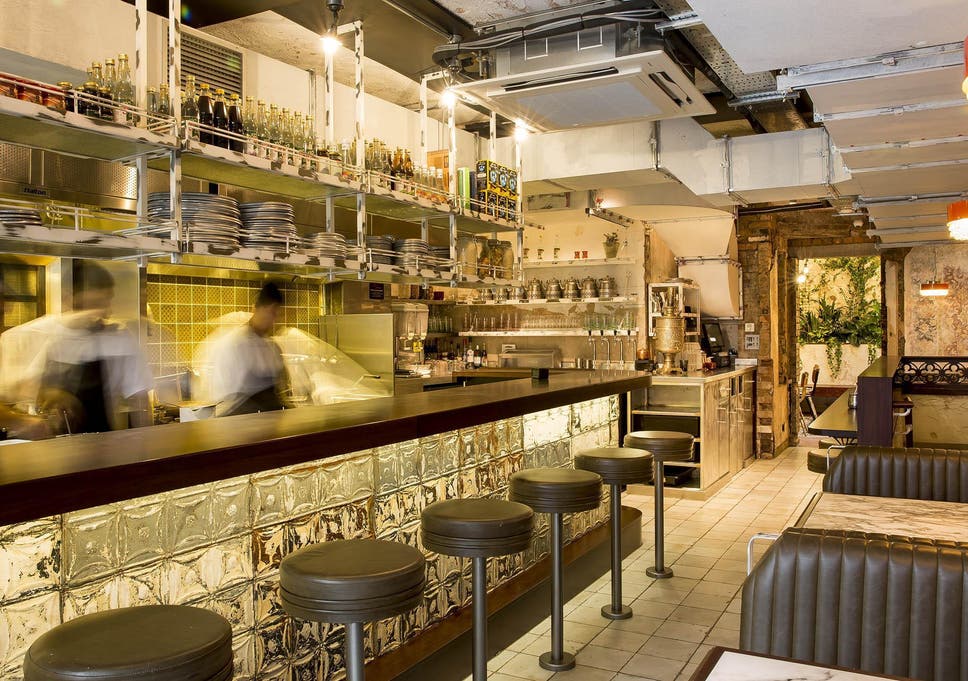 The name Berenjak is inspired by colourful rice that is playfully eaten at Persian fairs. This love-letter to Persia is housed within brick walls and mosaic flair. The marble and bronze tables highlight the homestyle dishes that bring Persian flavours to a British palette.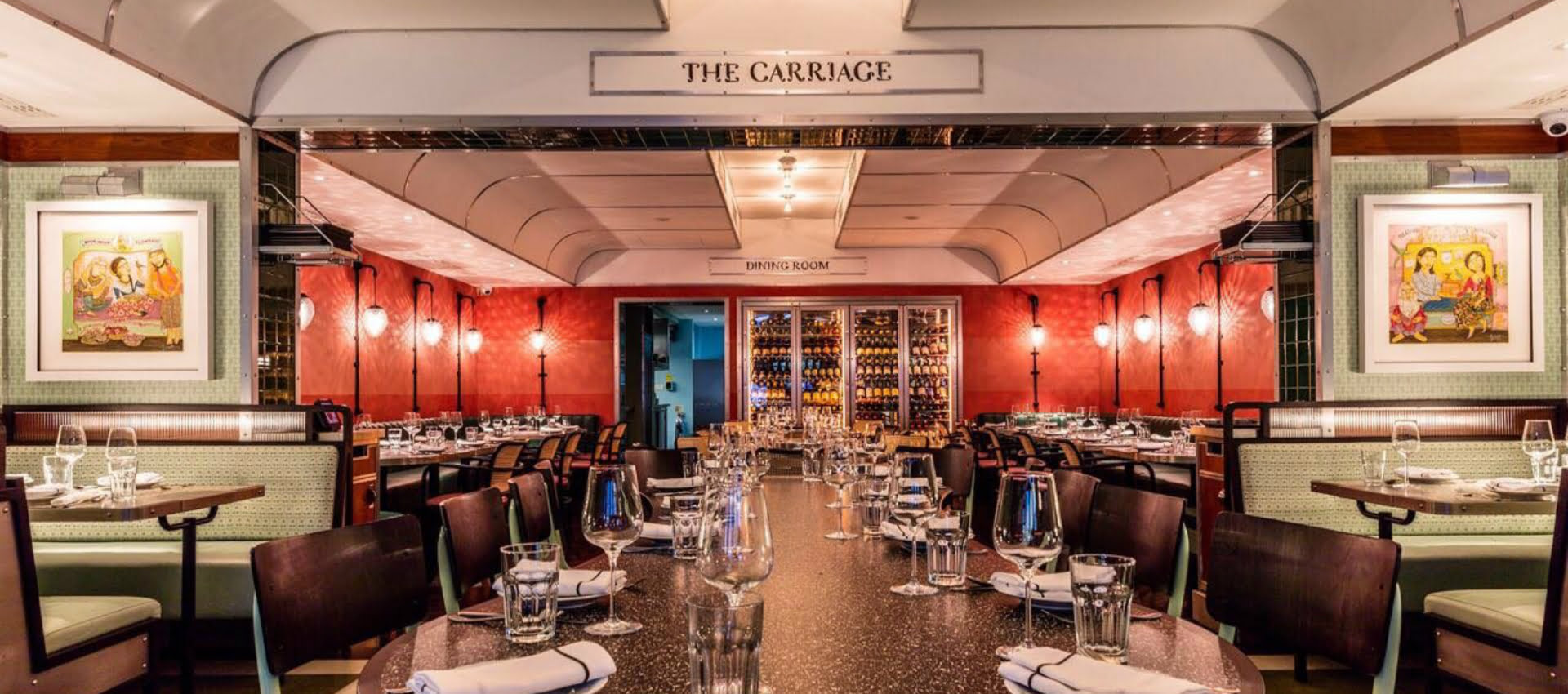 Self-described as an 'urban amalgamation' of the Mumbai melting pot, Bombay Bustle aims to offer both the chaos and the comfort of the urban centre. The menu consists of Indian comfort food as well as cocktails that emit the flavour of Mumbai. Don't know what that tastes like? Go try it! For those who enjoy restaurants for the aesthetics, Bombay Bustle looks like it came straight out of The Grand Budapest Hotel. 
Once home to a nightclub that featured the Beatles, Jimmy Hendrix and the Rolling Stones, The Court is now a members-only joint. Live music is still a staple of the space and is an even more enjoyable experience accompanied with world-class food and drink. The interior oozes exclusive elegance that is reminiscent of the nightclub days.
Known for its 'press for champagne' button at every booth, Bob Bob Ricard is the ideal place to get classy drinks in an over-the-top setting. The classical nouveau nature of BBR is welcoming and comfortable for groups of friends to share a dessert and drinks, while also emitting a feeling of sumptuous glamour. 
Named after the British brand's founder Thomas Burberry, this cafe is an extension of the flagship store, serving breakfast, light lunch and afternoon tea. The signature dessert is a passion fruit and chocolate bar topped with the brand's revamped monogram.