A Fashionista's Guide to Eat and Drink in NYC
by
HULA ,
September 6, 2019
Going to New York Fashion Week and wanna be seen in the right off-schedule hang-outs? From intimate low-key bars to the hottest insta-spots, here is our recommended to-do-list (if you can fit them between those to back-back runway shows and showroom appointments!)
Blending classical preppy aesthetics and new fashion principles, Aime Leon's flagship store on 214 Mulberry Street has an attached cafe that is seriously Instagrammable. The space is greek chic and serves tea, pastries and other cafe favourites.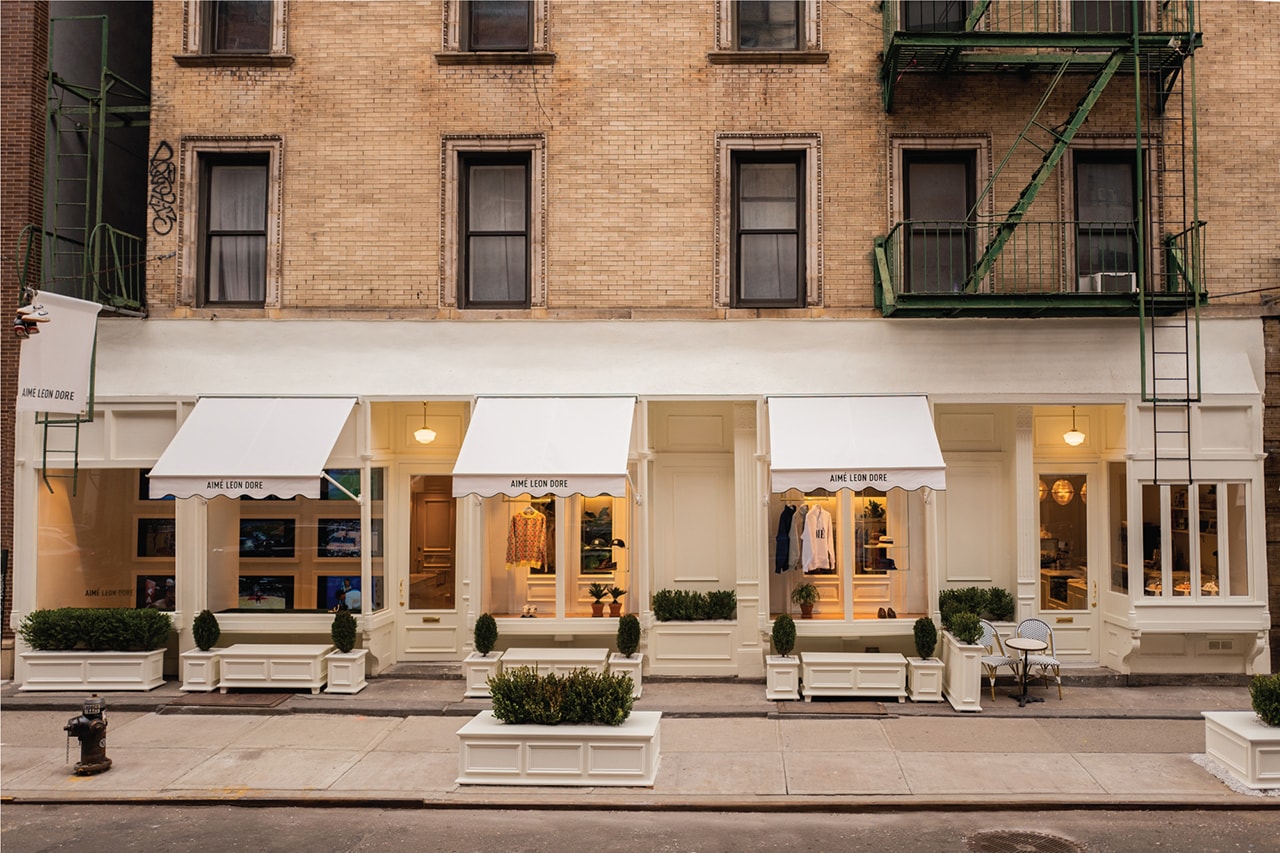 Osteria 57 opened its doors in September 2017 thanks to passionate and hardworking entrepreneur Emanuele Nigro. By opening this restaurant, Emanuele wanted to pursue his vision of offering New Yorkers a different kind of menu, combining seafood choices with vegetarian dishes.
Fully plant based, The Butcher's Daughter is a restaurant, juice bar and a self proclaimed "vegetable slaughterhouse". The completely vegetarian menu sports veggies as if they were meat. If this intrigues you (how could it not), check it out!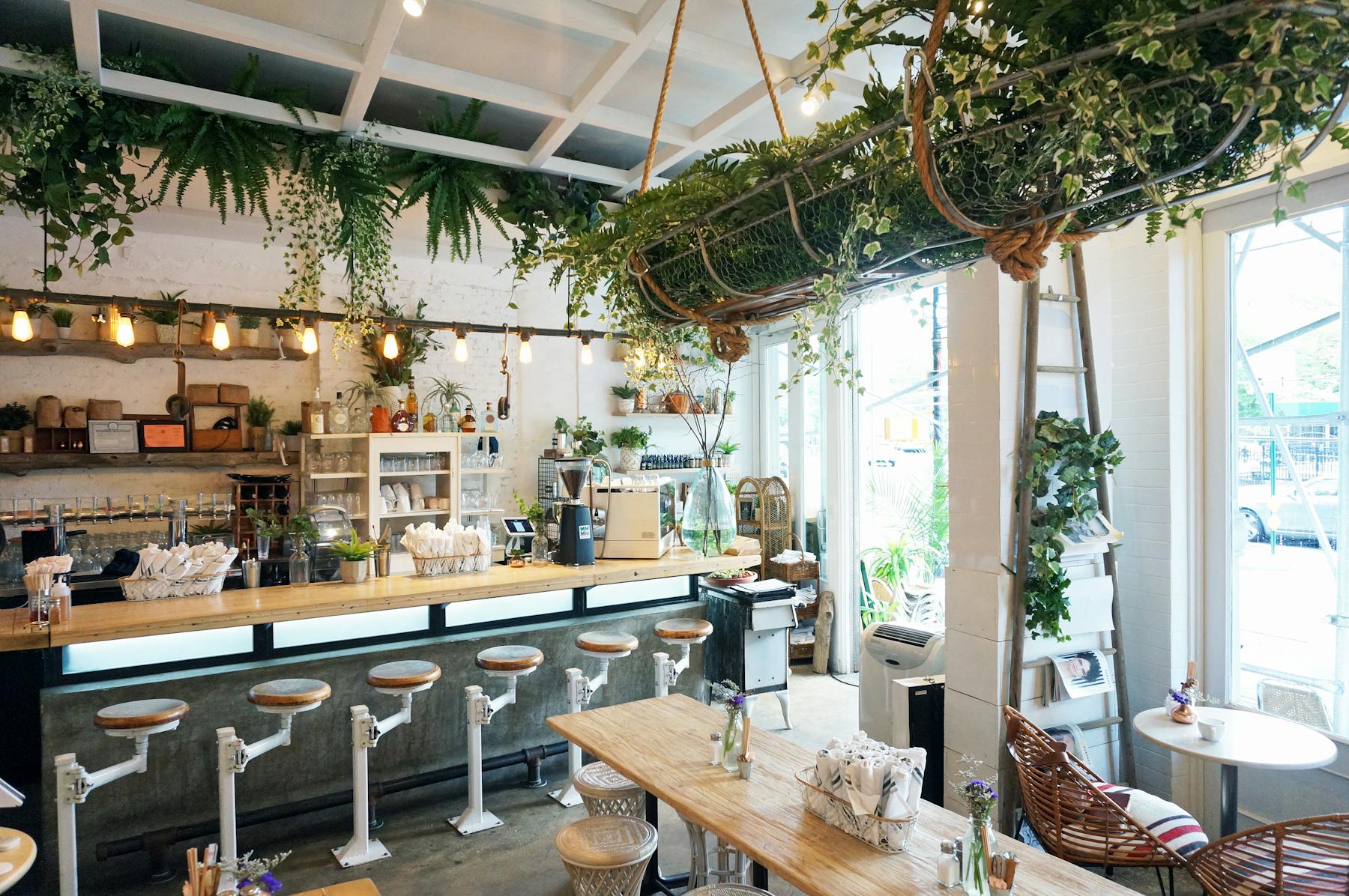 After taking Paris by storm, internationally acclaimed chef Daniel Rose returns home with Le Coucou. A gracious modern nod to fine European gastronomy, Rose shrinks the intercontinental divide separating the City of Light and the Big Apple, proving that the true essence of fine French dining can thrive in any time zone.
Carbone pays homage to the essence of the great Italian-American restaurants of mid-20th century, where delicious, exceptionally well-prepared food was served in settings that were simultaneously elegant, comfortable and unpretentious. Yes you are right to think why bother as we do have our very own in Hong Kong, but this is THE original. 
Inspired by the patron saint of Milan, Saint Ambrogio, Sant Ambroeus is a cafe that has a focus on quality, atmosphere and service. With three locations in New York, this is the perfect place to sip a cappuccino and have long conversations about philosophy – just as the Italians do!
At EN Japanese Brasserie, they have created an extensive menu, featuring dishes as fresh tofu (prepared six times a night), Saikyo Miso Black Cod, Washugyu and Wagyu steak, an assortment of sashimi and signature sushi rolls and Kaiseki tasting menus. To complement their dining experience, they have an extensive list of artisanal sake and shochu and signature cocktails.
This Parisian bistro is perfect for those seeking a quick bite within the iconic Noho building. The pastries are completely mouth-watering and are perfectly complementary to their coffee and tea selections. 
This Greenwich Village tapas bar has been open since 1915 and is now a historic landmark. Eat modern Italian cuisine in the same place that Hemingway did! That kind of history is hard to find especially when it is drenched in such amazing food.
This staple restaurant is nestled within a 19th century Greenwich townhouse. Chef, Casey Lane, prepares pasta and veggie dishes that define the elegance and comfort of the space. The dining room itself features an atrium clad ceiling, and truly feels like a modern and vintage collaboration. 
This rooftop bar and lounge is the ultimate hang out in NYC. With a pool, lounge and bar all in the 5000 square feet, Mr Purple has it all when it comes to industrial city glamour. The food is market fresh, the drinks are bottled in house and the whole space is comfortable, airy and fashionable. Perfect for an afternoon or a whole night out!
The old-world atmosphere of this hotel bar would make any guest feel like a world-class intellectual or a member of the ultimate exotic gentleman's club. Cocktails and wine are hand-crafted and expertly curated to compliment the ambience.
This lower east side bar offers stunning views of the skyline through two roof tops, and even has organic wine! They host DJ nights and other special events that are bound to keep the party going until… well, until the last light!
Referred to as 'a place to be looked after', Balthazar is a British dream of a restaurant and bar. Besides the amazing food, people come here for the drinks! The grand, yet cozy warmth of the space makes everyone in the room seem like your friend. Insider tip: this place is known to be a hot spot for models!