Coachella Inspired Pieces You Need
by
Danielle Naughton ,
April 22, 2022
Coachella inspired outfits you need this festival season!
We have gathered some of our favourite celebrity Coachella looks alongside some HULA pieces to give you the festival inspo you need!
Vanessa Hudgens 
Venessa Hudgens always understands the assignment. Hudgens is Known for her incredible Coachella looks and she proved this year was no exception!  Her bold bright pink outfit is the perfect festival look – it is flowy and comfortable whilst still being a major fashion moment!
SHOP SIMILAR
Poppy Delevingne
Poppy Delevinge's look is interesting,  it has a lot of elements that shouldn't work together but somehow just do! We love a look that is a little different and this mix-match of colour and textures is defiantly one of them. 
SHOP SIMILAR
Elsa Hosk 
Victoria's Secret model Elsa Hosk is giving us sultry country chic with this outfit. The top half of this look is overtly feminine, with the ruffled pink shirt, the braids and the pink Dior saddlebag. This is then perfectly contrasted with the long denim skirt and cowboy boots which give the look some edge. 
SHOP SIMILAR
Duckie Thot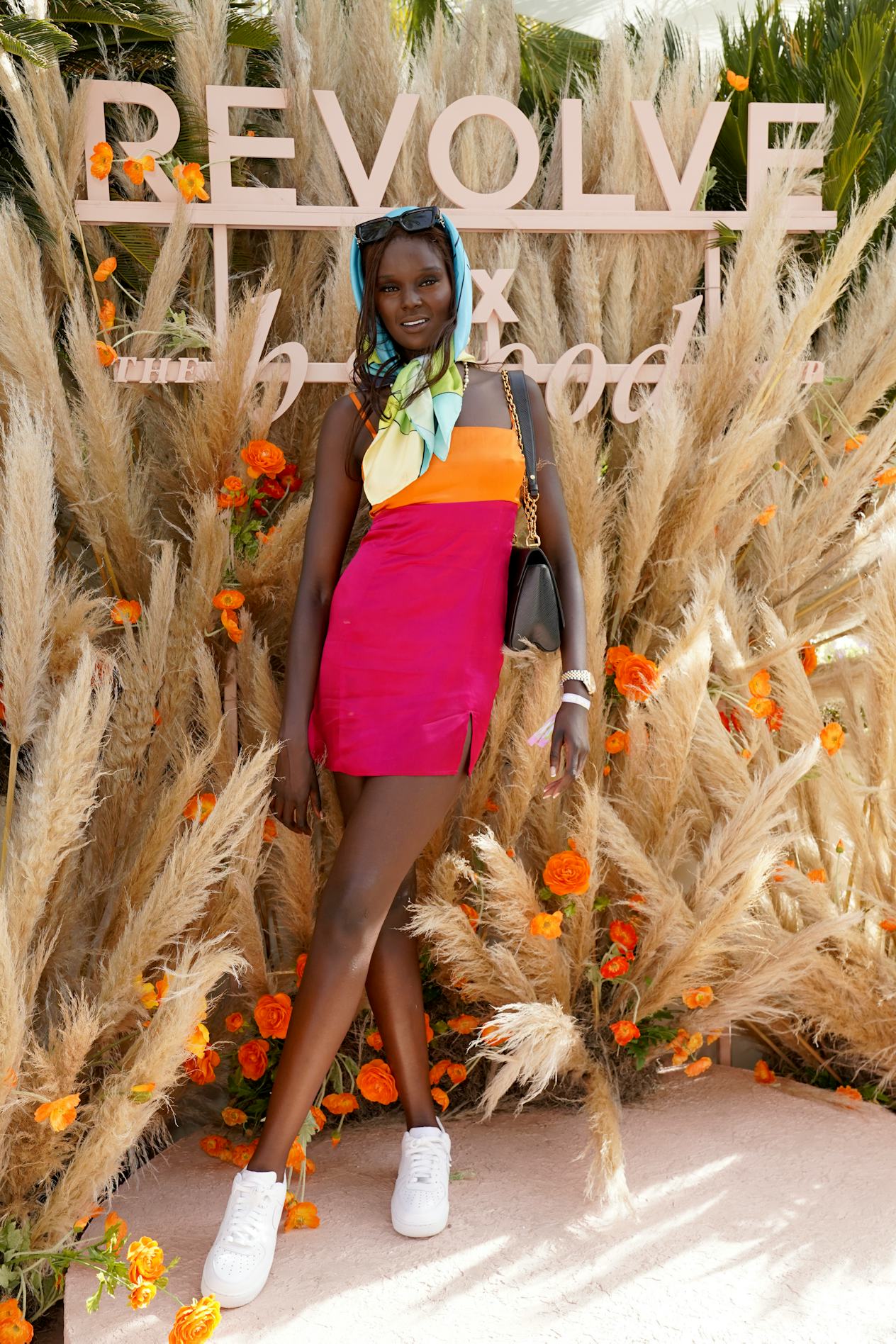 Model, Duckie Thot stands out in her bright coloured mini dress. The orange and pink work so well together and their deep colours are only heightened with the blue and green headscarf. This outfit is perfect for the palm springs' heat.  
SHOP SIMILAR
Irene Kim
Irene Kim looks fabulous in this floral co-ord and grungy Miu Miu boots. The feminine silhouette of the skirt and top combo has that festival edge with the chunky-soled boots – we love it!
SHOP SIMILAR
Ava Phillippe 
Ava Phillippe, the famous daughter of Reese Witherspoon sports a simple but cute Coachella outfit this year. Her white tank top is paired with some crochet trousers and brown heels. She proves you don't always have to do a lot to make an outfit work!
SHOP SIMILAR